Watch some of the weekend highlights in the video above.
Fundraiser Weekend Update
Wow. We are just so thankful to everyone for a successful Taste and See fundraising weekend.
RockRidge Canyon was blessed by staff, interns, volunteers, suppliers and of course our guests – old and new friends of Young Life's ministry at RockRidge Canyon. 
Taste and See included wonderful meals, golf, spa, a surprise sauna by the pool, entertainment, surprise gift packs, plus wonderful concert and heartfelt worship lead by Christopher Williams. 
We are thrilled to report that, by the end of the weekend, our financial goal had been reached and surpassed. Praise God!
Our deepest gratitude and heartfelt thanks go out to everyone who contributed with your time, talents and treasures. It is wonderful to be part of the YL RockRidge Canyon community and in turn, continue blessing teens, young adults and families through camp.
We are so grateful.
Taste and see that the LORD is good. Oh, the joys of those who take refuge in him! Psalm 34:8
If you would like to add your support to the Taste and See campaign towards ongoing operation of RockRidge Canyon please donate here:
Add your support to the Taste & See campaign
This event has happened.
If you have any questions regarding the event or donations please contact Carmen during office hours.  1 (250) 870-9030 or rockridge@younglife.ca

LINKS & LUNCH
TEE TIMES and CARTS
HAVE BEEN BOOKED.
Register early to secure complementary golfing.
Max 28 golfers.

PERKS & PAMPERING
MELT YOUR STRESS
BOOK A COMPLIMENTARY MASSAGE
SWIM IN THE HEATED POOL
SPLURGE FOR A LITTE "ME TIME"
Register early for massage. Maximum 28.

SIP THE SIMILKAMEEN
FROM FOOD TO DRINK
WE'RE BRINGING THE BOUNTY
OF THE OKANAGAN SIMILKAMEEN VALLEY
TO YOU
Select Okanagan wineries on site for Wine Tasting

CHOOSE YOUR ADVENTURE
GET OUT AND PLAY
PADDLE. RIDE. FLY.
1500 ACRES OF FUN AWAITS YOU

WEEKEND AT A GLANCE
This weekend has been designed for friends of Young Life to enjoy a very special weekend away. We are celebrating God's faithfulness to the mission and looking forward to raising $100K – with your help.
Arrive Friday after 4, in time for 6pm dinner. Saturday will include golf for those who love to golf, PLUS pampering, boating and recreation, inside and out. Saturday evening features an upscale dinner and concert. Sunday worship and brunch are planned to round out the weekend. There's sure to be some Young Life surprises along the way…
Can I invite friends?
Please do. It's shaping up to be an amazing weekend. Keep in mind this event has a maximum capacity for up to 80 guests and a fundraising goal of $100k.
Is this designed for couples or singles?
Yes and yes! Everyone is welcome. There will be options for shared and single accommodations. Maximum 80 guests.
What does it cost?
While this is a premium weekend with lots of extra perks we're keeping the cost down, as guests will also be asked to contribute toward the $100K goal.
Shared room, Wolfe Creek Lodge (per person, 2 people sharing, 1 King or 2 Twins) – $600
Private room, Wolfe Creek Lodge (1 person, King) – $900
Includes all weekend food, accommodations, wine tasting, Saturday concert, your choice of complimentary golf* or pampering package* or RockRidge Canyon outdoor adventures.
COME AS A SERVER
ALL POSITIONS FILLED – THANK YOU!
Be part of the team hosting this fabulous weekend. You'll volunteer alongside the Dining crew, serving meals or working behind the scenes in the kitchen. You'll arrive Friday by noon for training, eat with staff in Lakeview, and are invited to attend the Chris Williams concert Saturday night. It should be fun!
TASTE & SEE GUEST PERKS
–
REGISTER NOW,
TAKE HOME A
PLUSH YL BATHROBE
–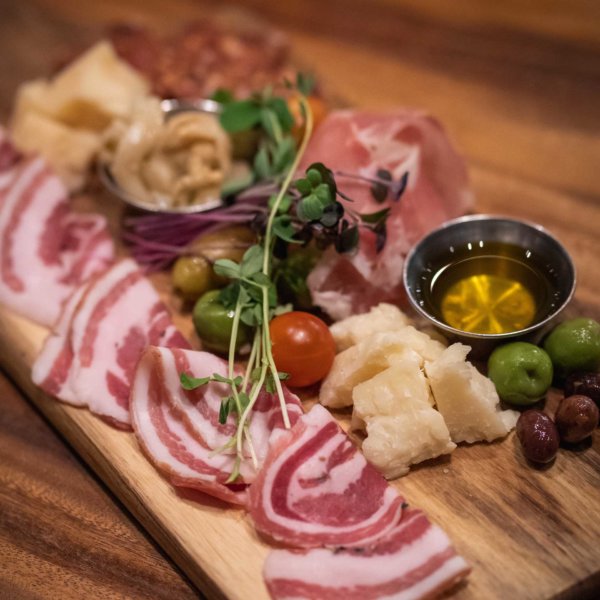 SPECTACULAR DINING
You know RockRidge Canyon. 270 degrees of panoramic views of the lake and mountains sets the stage for "this is not your ordinary camp food".
Throughout the weekend your tastebuds will be tickled.
Our on-site chefs are also happy to accommodate many special dietary requests (pre-notice required at registration).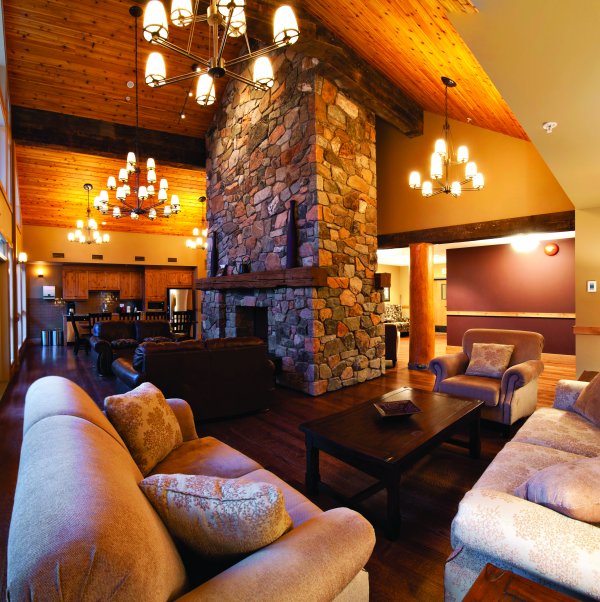 SWEET SLEEP
Guests will stay in well appointed Wolfe Creek Lodge, with comfortable King or Twin beds and ensuite bathrooms.
Comfy lounges on every floor invite you to relax, read or hang out with friends.
Outdoor patios overlook the Pinnacle mountain, Canoe Cove and the new Leadership Lodge.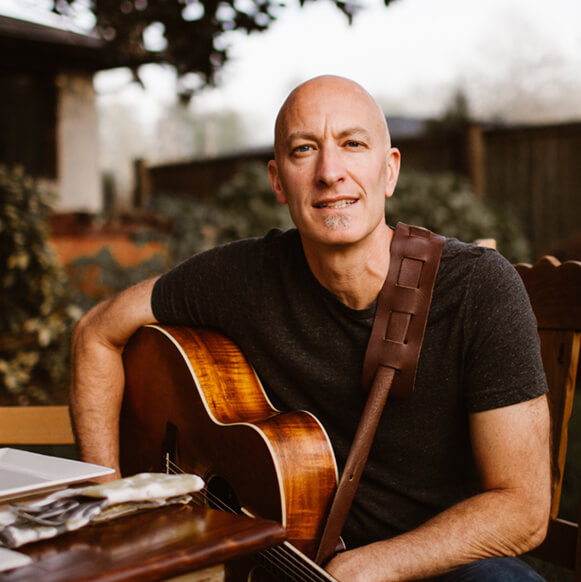 WORSHIP & WONDER
Hailing from Nashville, Christopher Williams is a songwriter, storyteller, and entertainer.
Chris engages audiences the Young Life way, with an appealing mix of passion and humour.
~
Chris will be Saturday's special entertainment and Sunday's worship leader.
Why Camp?
Young Life camps are unique. Since 1941, Young Life has put caring adults into the lives of teens. We have walked alongside them, in their world, as mentors and friends. When teens come to RockRidge Canyon they come with their area leaders who they know and trust. Camp gives them a place to get away from the pressures of everyday life, have shared experiences with friends and their Young Life leaders, and hear the message of God's love in terms they can understand. 
The beauty of Young Life camps is that relationships don't end after camp. Teens continue on their faith journey with their leader into the new school year and beyond.
Young LIfe camps are multifaceted. Camp grows young leaders, Interns, Summer Staff and Work Crew in the crucible of summer. In the shoulder rental season young adults come as CREW, learning and growing as they serve within a discipleship program alongside staff and volunteers, on property and in the local Princeton community.
Camp is a place for Young Life staff and committee members to meet, retreats and be encouraged throughout the year.
Camp is rest, respite and a rejuvenator.
Camp happens because committed adults are concerned enough about teens to go to them, on their turf and in their culture, building bridges of authentic friendship. These relationships don't happen overnight — they take​ time, patience, trust and consistency. Caring adults see the deep value of camp, a focused experience where everyone can see God's handiwork in nature, the joy in a community that loves them  and be invited into His redemptive story.
14 How, then, can they call on the one they have not believed in? And how can they believe in the one of whom they have not heard? And how can they hear without someone preaching to them? 15 And how can anyone preach unless they are sent? As it is written: "How beautiful are the feet of those who bring good news!" ~ Romans 10:14-15
Thank you for loving teens and the mission of Young Life at RockRidge Canyon. Thank you for your part in making camp happen.
Frequently Answered Questions
Do we need to bring extra money for activities?
Sure – While most activities are included in the weekend price, it's great to have cash or cards on hand for extras, like specialty coffees from the coffee shop or for gift items in The Ridge Trading Co.
Are there any age, size and weight restrictions for any activities?
Although the property can be enjoyed by any age, RockRidge Canyon was built for teenagers and therefore most activities are more suitable for school-aged children and older.
Mountain Bikes – Mountain bikes fit ages of about 12 to adult. Bike helmets are mandatory for all ages while on site. You may bring your own bikes if you wish, but keep in mind the paths are not paved. The dedicated mountain bike trails are challenging.
Zip Line – Guests must be 48 in tall and 60 pounds minimum. We want to be sure they fit the harness perfectly and have the weight to make it to the bottom! By the way, a maximum weight of 275 pounds is allowed. One person per harness and zip line.
The Ropes Course is harness dependent and The Tower has a 5 ft tall minimum. The maximum weight is 275 pounds.
Note: Weather, including wind is a factor in the safe operation of the zip line and all challenge activities.
Is Electric Car charging available?
Electric charging is available in Princeton
but not on site.
Please be sure to charge your vehicle prior to arriving.
Here's a handy reference for local charging stations in Princeton:
Use Of Donations
Spending of funds is confined to Young Life Board approved programs and purchases. Each gift designated toward an approved program will be used as designated with the understanding that when any given need has been met, the remaining designated gifts may be used where needed most.